Great Passions and Great Aspirations
A Spring Cather Symposium
April 4-7, 2002 — University of Nebraska-Lincoln
Willa Cather and World War I
April 4-April 5, 1155 Q ; Nebraska Student Union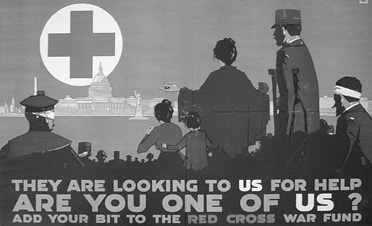 The symposium will focus on Cather's Pulitzer Prize-winning novel, One of Ours, and introduce the recently acquired George Cather Ray Collection. The collection includes letters written by G.P. Cather (Willa Cather's cousin) to his mother during World War I. These letters inspired Willa Cather to create the character of Claude Wheeler, the central character in One of Ours. Plenary speakers are Mary Weddle of the Cather family; Richard Harris, volume editor for One of Ours of the Cather Scholarly Edition; and Steven Trout, author of the forthcoming Memorial Fictions: Willa Cather and the First World War. The symposium also will include panel and paper presentations, exhibits (including a World War I poster collection), and musical performances.
For further information call or write: Margie Rine, Cather Project, 1213 Seaton Hall, University of Nebraska-Lincoln, Lincoln, NE 68588-0692, 402.472.1919, or via e-mail to mrine@unlserve.unl.edu.

The Bohemian Girl
April 5-7, Kimball Recital Hall
The opera, composed by Michael William Balfe, held special significance for Willa Cather, who saw the opera in 1888 at the Red Cloud Opera House. Cather's work frequently makes use of its characters, plot, and especially its music. For more than 70 years, beginning in 1843, it was the most widely performed opera in English when opera was one of the most popular forms of entertainment in the United States. English Professor James Ford and UNL School of Music Artist-in-Residence and Associate Professor Ariel Bybee have taken on the task of reviving The Bohemian Girl.
Opera and Literature: Willa Cather and The Bohemian Girl
April 6, Nebraska Student Union
The symposium will examine the interaction between opera and literature, with special attention to the influence of opera, especially The Bohemian Girl, on Cather's fiction. Speakers include Philip Kennicott, chief classical music critic for The Washington Post; Richard Giannone, Fordham University and author of Music in Willa Cather's Fiction; David Breckbill, historian of opera styles from Doane College; and James E. Ford, English Department, University of Nebraska-Lincoln.
For more information: 402.472-6066, or via e-mail to jford1@unl.edu.
One of Ours Tour of Red Cloud and Webster County
April 7
The Willa Cather Pioneer Memorial and Educational Foundation will sponsor tours of Willa Cather sites in Red Cloud and Webster County, particularly as they relate to One of Ours and World War I.
For further information contact the WCPM at 326 North Webster Street, Red Cloud, NE 68970, by telephone at 402.746.2653, or via e-mail at info@willacather.org.The WCPM's website is www.willacather.org.
Sponsored by
The University of Nebraska-Lincoln's UNL Libraries, Cather Project, Dept. of English, School of Music, Center for Great Plains Studies, and University of Nebraska Press in conjunction with Willa Cather Pioneer Memorial and Educational Foundation, Nebraska Humanities Council, Friends of the UNL Libraries, and Nebraska State Historical Society