Table of Contents
Winter 2002

New Look Coming for Cather Electronic Archive
Brett Barney, a PhD candidate at the University of Nebraska-Lincoln, was recently made Electronic Projects Editor for the Cather Project. His work will entail a wide range of revisions and enhancements at the project's website (http://www.unl.edu/Cather/). In particular, he will work to convert materials from HTML encoding to TEI-compliant XML encoding. Doing so is a fundamental step in enabling sophisticated searching and will also help to make the resulting documents more durable and versatile. In addition, new material is constantly being added to the site. In the near future, for example, visitors will be able to access on-line versions of Cather Studies and browse a large selection of Cather-related images drawn from several sources, including the rich collections at the Nebraska State Historical Society and UNL Libraries' Archives and Special Collections.
Suggestions or comments on any aspect of the site are welcomed and can be sent to Barney either by email, at bbarney2@unlnotes.unl.edu, or post, at Electronic Text Center, 220N Love Library, UNL, Lincoln, NE 68588-4100.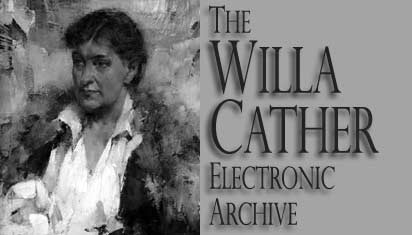 Be sure to log onto the Cather Electronic Archive for on-line access to the Scholarly Edition texts of My Ántonia and O Pioneers! New web site to appear in February 2002.